Limited Edition Taboo Crushing T-Shirt
These limited edition tees were made to crush taboos and inspire conversation surrounding menstruation, all while allowing us to give back to causes we're passionate about by donating 25% of proceeds to an organization of your choice.**
Made with good vibes and super soft cotton, our charity tees promise to provide a long-lasting warm, fuzzy feeling.
Each tee is handmade in Finland.
Yarn is created in Turkey, and made into fabric in the Finnish countryside of Orivesi. Fabrics are cut and sewn by our next door neighbors in Juupajoki, Finland, with any excess fabric being donated to Finnish project Untuvapakkaus to be made into clothing for premature babies.
Screen printed in Tampere, Finland.
So, what are you waiting for?
It's time to make a statement. <3
Bloody Awesome 
Fresh AF 
This Is Our Period
Details
100% cotton tee 
Screen printed 
Unisex 
Long(ish) line tee 
Runs true to size 
Lovingly made in Finland 
100% recyclable packaging
Care 
Machine wash cold 
Pull to original shape 
Hang dry 
Avoid using harsh chemicals. Your body and your tee will thank you.
**Organizations may vary by region.
Read more about the campaign from our site.
Learn more about the charities:
US based:

Thirst Project's mission is simple: Build a socially-conscious generation of young people who END the global water crisis. We do this by educating students about the water crisis and activating them to raise awareness and funds to build real water projects all over the world. Learn more here.
The mission of Planned Parenthood is to provide comprehensive reproductive and complementary health care services in settings which preserve and protect the essential privacy and rights of each individual, to advocate public policies which guarantee these rights and ensure access to such services, to provide educational programs which enhance understanding of individual and societal implications of human sexuality, and to promote research and the advancement of technology in reproductive health care and encourage understanding of their inherent bioethical, behavioral, and social implications. Learn more here.
At Project Consent, the main initiative is to dismantle rape culture. They hope for a day where an organization such as this does not need to exist anymore. The Project Consent team works tirelessly everyday to educate on consent, to dismantle rape culture, and most importantly, to support survivors. Learn more here.
UK based: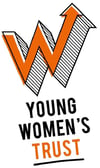 Young Women's Trust supports young women, especially those struggling to live on low or no pay, to get into work that is right for them. We do this by helping young women to feel more confident and ready for work and by challenging the systemic and societal barriers that are holding young women back. Learn more here.
The Fawcett Society is the UK's leading charity campaigning for gender equality and women's rights. Our vision is for a society in which women and girls in all their diversity are equal and truly free to fulfil their potential creating a stronger, happier, better future for us all. We campaign to close the gender pay gap, secure equal power, challenge attitudes and change minds, and defend women's rights post-Brexit. Learn more here. 
WEN is the only UK charity working on issues that link women, health and the environment. Established 30 years ago, WEN inspires women to make environmentally informed choices and to participate equally in an environmentally sustainable future. It's work is diverse, ranging from campaigning for #PeriodsWithoutPlastic, community food growing in Tower Hamlets and green care projects in women's refugees. Learn more here. 
Finland based:

Hope is a Finnish charity working with the underprivileged families and families that have encountered a crisis. Hope is donating goods, like clothing, hygiene products and other essential goods for families and enabling children and youngsters to have a hobbies and free time activities. Learn more here (in Finnish only).
Fida is a Finnish development and humanitarian aid organisation. Fida has a long-standing record as a Finnish civil society organisation in global development. Fida's goal is a permanent change which gives marginalised and unreached people strength to overcome hopelessness, tools to eradicate poverty and means to influence their own communities. Learn more here.
Germany based:

Terre Des Femmes is a German non-profit women's rights organisation. We are committed to ensuring that girls and women can live a free, safe, and self-determined life while holding equal and inalienable rights regarding all aspects of life. Our aim is to raise public awareness by means of education and advocacy, campaigning and lobbying, international networking, and individual personal assistance. We also promote a number of independent and local self-help projects abroad. Learn more here.
Hänsel + Gretel Foundation promotes children's awareness in Germany, protects children from violence and abuse, helps child victims and their families and wants to ensure that children are given more attention so that they don´t get lost in their lives. Since 1997, the foundation has worked on more than 515 projects to improve the lives of children. Learn more here (only in German).